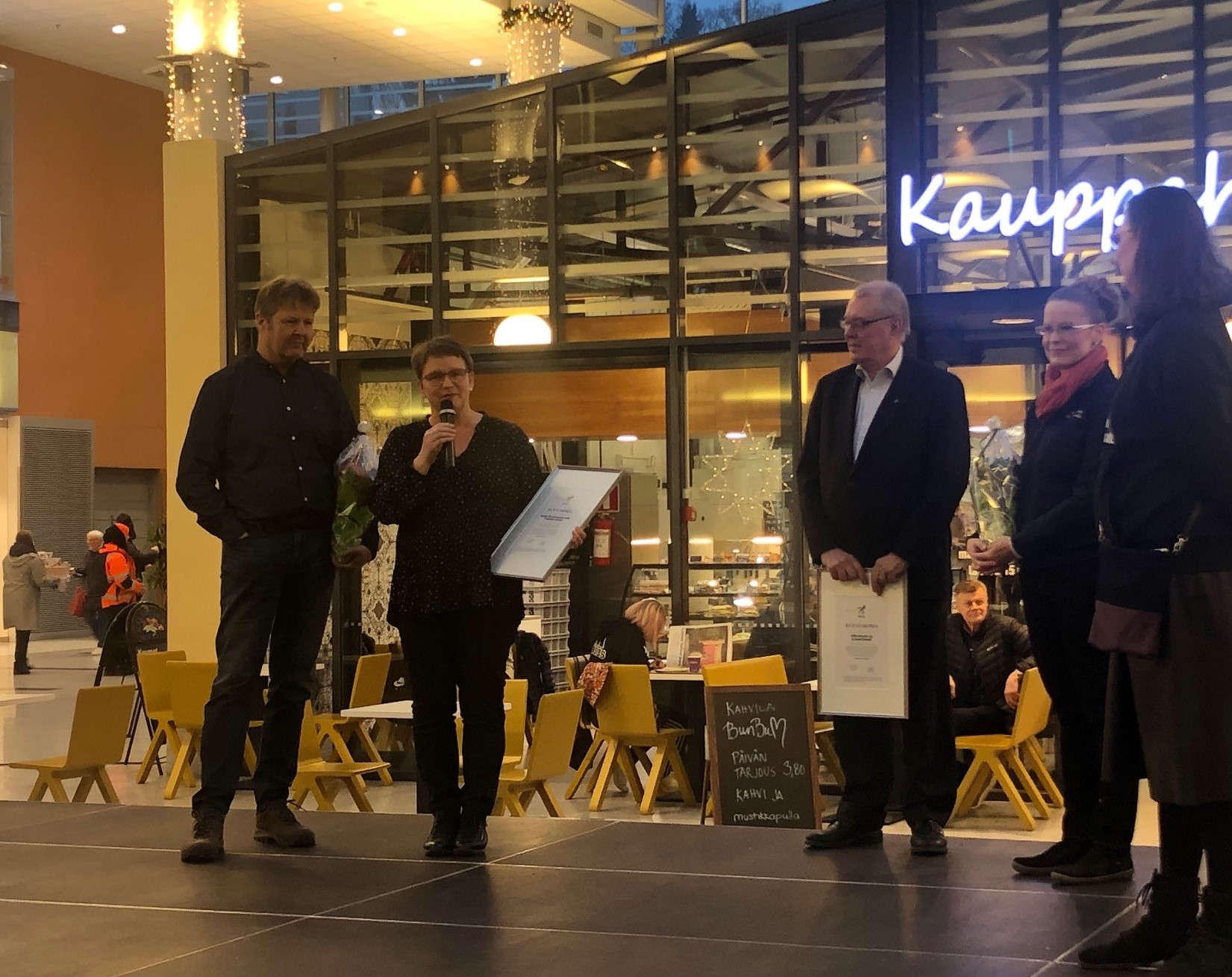 Best of South Savo award for Putkisalo Manor
Putkisalo Kartano received the South Savo Best Award in recognition of its responsible, high-quality and ethical meat production.
The South Savo Best Award recognises activities that significantly enhance the community spirit, identity or image of the South Savo region. The South Savo Regional Council has been awarding the Best of South Savo award since 2011. The South Savo Best Award can be awarded to a company, community or individual that has demonstrated exemplary cooperation, innovation, performance or development capacity. A remarkable act, an innovative entrepreneurial activity or a remarkable success and recognition in your field can also be worthy of reward.
In 2021, the first D.O. Saimaa company was also awarded as one of the best in South Savo. Putkisalo Manor was the first to be recognised.
The jury gives the following reasons for its choice:
Located on the island of Kerisalo in Rantasalmi, Putkisalo Manor is an exemplary D.O. Saimaa producer and company. At Putkisalo, the focus is on animal welfare and responsible, high-quality and ethical meat production.
Putkisalo entrepreneurs Susanna Nuutinen and Mikael Westerstråhle have been exemplarily active and customer-oriented in developing their own D.O. Saimaa product. The high quality sheep meat they produce is transformed into processed and service products, such as D.O. Saimaa dinners and lunches. They have also worked respectfully to strengthen the D.O. Saimaa network and have been commendably active partners with other D.O. Saimaa producers and the restaurant network.
Photo: The best of South Savo were awarded on 18.11.2021 at an event in the Stella shopping centre in Mikkeli.
For more information:
https://www.putkisalo.fi/wp_2020/ https://www.esavo.fi/etela-savon-parhaat-palkinto